How to Cook Perfect Pasta Like a Professional Chef
20 Recipes to Perfect Your Pasta Cooking Skills
Pasta is one of the most versatile meals to cook and the easiest to perfect. In most cases, it requires a handful of ingredients and minimal time to make, while the result is always delicious!
This post may contain affiliate links, which means I will receive a commission if you purchase through my links at no extra cost to you. Please read the full disclosure for more information. Thank you!
The Italians brought pasta to the world millennia ago, yet they keep to the traditional way of cooking it, making pasta a worldwide favourite food! We all love it, ask for it whenever we visit amazing Italy and strive to perfect it while trying endless variations in our kitchen.
Here are a few tried and tested recipes that should help anyone become a pasta pro in no time!
Of course, a good meal goes down way better with good wine. Check this easy pasta post to see how to best pair wine with each type of pasta.
Get cooking and enjoy your creations!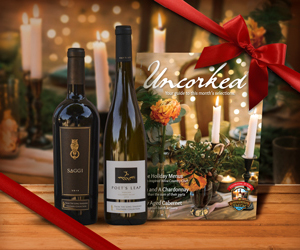 Recipe provided by theworldisanoyster.com
The Italians would eat pasta every day, mainly for lunch. In a typical Italian household, cannelloni would be a Sunday lunch special. This ricotta and spinach cannelloni is a lighter, healthier version to the meaty one anyone can cook successfully, even on the first try!
Recipe provided by aussiehomecook.com
A ragù is a hearty, rich, slow-cooked Italian sauce made of meat and vegetables. The length of cooking will ensure its wonderful flavours. Lamb ragù is typically served with pappardelle – a large, flat pasta, like supersized fettuccini.
Recipe provided by thecoppertable.com
Certain dishes take a little more time and are a labour of love worth the extra effort. This dish is one of those, but also therapy for the soul. It is an excellent opportunity to check out, zone out, and get your hands dirty.
4. Easy Creamy Pasta Carbonara
Recipe provided by coupleinthekitchen.com
Carbonara is the best type of pasta for cold winter months that gives you the feeling of a warm comfy home. This dish is all about the cheese, so make sure to get the best Parmigiano Reggiano for it!
Recipe provided by cookingwithcarbs.com
If you thought ravioli to be an elaborated pasta made by professional chefs only, you might be surprised how easy it is to make it at home! Once you nail the technicality of it, you can experiment with various fillings.
Recipe provided by cookedbyjulie.com
All the classic flavours of pizza combined with your favourite Italian dish for one successful dinner! What can be better than this?
7. Cheesy Bolognese Pasta Bake
Recipe provided by flawlessfood.co.uk
An easy weeknight dinner recipe, this dish is a twist on a classic Italian Spaghetti Bolognese. But a delicious one!
Recipe provided by thedaringkitchen.com
This feta pasta recipe had major hype on Tiktok for good reasons: simple and easy to make. In under an hour, you can have a yummy Greek-inspired pasta feast.
Recipe provided by foodmeanderings.com
If meat is your thing, replace ricotta with a mixture of beef, onions and carrots for a distinct taste and texture. The result will surely satisfy the meat lover in you!
Recipe provided by fluxingwell.com
Lasagna is one of the easiest, most delicious pasta recipes. This dish also makes a great freezer meal if you do a lot of cooking for the month.
11. Vegan Pumpkin Gnocchi made from scratch!
Recipe provided by thishealthykitchen.com
All you need for this excellent dish is just two ingredients: whole wheat flour and pumpkin puree—the result: a delicious, healthier version than traditional potato gnocchi.
12. How To Make The Best Homemade Vegan Spinach Ravioli
Recipe provided by sugarspiceneverythingnice.com
This is an excellent option for someone who misses having a cheesy ravioli pasta but has an allergy to dairy, eggs and nuts.
13. Instant Pot Vegan Pasta Soup
Recipe provided by culinaryshades.com
Soup is comfort food in the cold months or if you are under the weather. This vegan orzo pasta soup loaded with vegetables makes a hearty meal ready in a matter of minutes.
14. Pasta With Potatoes & Bacon
Recipe provided by the-bella-vita.com
Pasta and potatoes are beautifully combined in this traditional Sicilian dish, a speciality of the ever-inventive cooks of Southern Italy.
Recipe provided by tikkido.com
These are fresh pasta noodles made with actual pumpkins. Fresh pasta only takes a minute or two to cook, so taste often to determine if it is done to your preference, then drain and add your sauce of choice.
16. Mom's Best Classic Gluten-Free Vegan Baked Ziti (Soy-Free)
Recipe provided by strengthandsunshine.com
This make-ahead "cheesy" pasta dinner casserole is soy-free, delicious, and ready in minutes! Great as a freezer meal or having leftovers throughout the week!
17. Instant Pot Short Rib Ragù
Recipe provided by coupleinthekitchen.com
A ragù is a traditional Italian sauce made of meat, onions, tomato, and red wine. This recipe uses braised short ribs instead of the more traditional ground beef.
18. Homemade Spaghetti and Meat Sauce
Recipe provided by bakerstable.net
Topped with cheese and fresh parsley, this dish is an absolute favourite for cold days or when we need a nice and homey plate. There is nothing better than a meal packed full of aromatic veggies, fresh herbs, and spices!
19. Taco Spaghetti
Recipe provided by modernmealmakeover.com
Taco Spaghetti is all the yummy taco flavours you love in a Mexican casserole. Best of all, it is all put together in one pot for easy cleanup and ready in just 30 minutes.
20. Pasta Al Forno
Recipe provided by bakingbeauty.net
Perfectly cooked pasta in a tangy tomato cream sauce. Topped off with more cheese and crunchy bread crumbs, this will become a new family favourite.

Which one of these perfect pasta recipes is your favourite? Do you have a special recipe that is your signature pasta? Or one you cook more often? I'd love to hear about it if you care to leave a comment!
20 Recipes to Perfect Your Pasta Cooking Skills