Romanian Cozonac: The Best Treat on Your Festive Table
A Culinary Delight with A Long History
A Word About Romanian Cozonac
Romanian Cozonac is a beautiful festive delight I grew up with as a child in my country of origin.
Each major holiday mom would bake the best treat there could be. Be it Christmas or Easter, our house would smell wonderful, filled with delightful flavours escaping from the oven. And I would wait impatiently for the festive dinner to finally savour the best treat created by humankind!
This post may contain affiliate links, which means I will receive a commission if you purchase through my links at no extra cost to you. Please read the full disclosure for more information. Thank you!
The ladies of Romania, especially in the countryside, would take at least half a day before a holiday to bake lots of cozonaci (plural [cozonach]) for the festive dinner, and mom is still not an exception.
How Cozonac Evolved During the Ages
Based on bread baking and using a raised dough, cozonac (kozunak in Bulgarian, or Panettone in Italian) has seen a long history, going back to pharaohs' old times.
Apparently, the ancient Egyptians made fermented dough sweetened with honey they would bake in ovens, as shown in some wall paintings.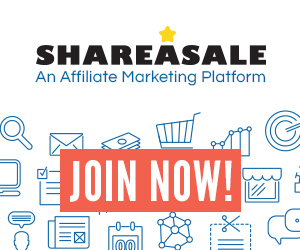 The ancient Greeks also made honey-sweetened bread they would fill with nuts and call plaukos.
The more advanced and ever so posh Romans have improved the recipe by adding eggs, butter and dried fruits.
In Middle Age Europe, dried fruits would mostly fill the sweet loaves of bread because they lasted longer.
In England, a mention dates from 1718 of a sweet bread filled with dried fruits and baked in long, thin loaves – the shape primarily used today.
In France, the famously infamous Marie Antoinette remained in history with her uninspired advice to the poor to eat brioche if they could not afford bread. The said brioche seems the be our same delight. Unfortunately, she paid with her head for her lack of touch with her country's harsh reality!
By the nineteenth century, cozonac became a traditional holiday treat around Europe with slight recipe variations.
To any Romanian, the presence of cozonac on each festive dinner table is an absolute must.
In recent years, cozonac, like anything else, has become a commodity sold in supermarkets.
But most Romanian ladies would still bake it at home using different types of filling, from walnuts to poppy seeds, Turkish delight or chocolate. These last three ingredients also make a perfect substitute for nuts for persons with an allergy.
To me, Romanian cozonac is the best festive treat there can be, and I can never get enough of it!
You can offer me the most elaborated sweet made by the most in-demand French pastry chef at a fancy king's court, and I would always choose cozonac! Nothing beats the aromas that fill the air when you bake it and the taste offered by the combination of spices used in the preparation!
As you get in the holiday spirit, may you have the table filled with goodies and your soul overflowed with goodness and cheerfulness!
Romanian Cozonac
Cozonac is a delicious festive treat with an old tradition in Eastern Europe, especially Romania. This favourite Christmas or Easter treat's popularity has long spread worldwide, and it would make a unique feature on your festive table!
Ingredients
1

kg

plain flour

(sieved)

4

tbsp

coconut sugar

(spoonfuls)

600

ml (2½ cups)

milk

(tepid)

2

tbsp

youghurt

(at room temperature)

100

g (½ cup when melted)

butter

(melted and tepid, not hot)

140

ml (⅔ cup)

sunflour oil

(tepid)

3

egg yolks

20

g (5 rounded tsp)

dried yeast

1

orange zest

1

pod

vanilla

¼

tsp

saffron/turmeric

(for colour)

½

tsp

salt
For the nut filling
700

g (7⅓ cups)

walnuts

100

g (⅔ cup)

raisins

1

vial

rum oil essence

7

tbsp

coconut sugar

2

tbsp

cocoa powder

1

tbsp

cinnamon

(ground)

1

tsp

clove

(ground)

1

orange zest

3

egg whites

(whisked stiff)
Alternative poppy seeds filling
600

g (4¼ cups)

poppy seeds

(ground)

6

tbsp

coconut sugar

1

tbsp

cinnamon

(ground)

1

ornge zest

1

vial

rum oil essence

3

egg whites

(whisked stiff)
Instructions
Mix the egg yolks with salt, yoghurt, orange zest, vanilla in a bowl, and leave it aside. 

Heat the milk in a pan and pour a part of it over the above mix.

The other part goes in another bowl over the yeast mixed with sugar. Allow 10-15 min to activate the yeast, preferably in a warm place. 

Place the flour in a large bowl and add the wet ingredients. Knead with one hand. The dough might be soft and sticky at first, but do not add extra flour! As you knead it, the consistency will change. 

Add the tepid butter mixed with oil little by little and keep kneading. 

When the oil is absorbed, you can move the dough on a floured worktop and continue to knead. The whole kneading process should take approximately 20-30 minutes. 

Place the dough back into the large bowl, cover it with a dry kitchen towel and let it rise until the volume doubles, preferably in a preheat oven to 40°C (104°F).

Importantly, before you cover the dough, you should make a cross sign over it. Believe it or not, it will make your dough rise – so say all the Romanian, Italian or Balkan lady bakers. 

Since I only made cozonac once in my life and a long time ago, I don't remember if I respected this tradition/superstition. To me, all baking and cooking ingredients, in general, are chemical compounds that produce a chemical reaction at a temperature and mix nicely to result in the food we eat. 

Try to convince a granny, especially one who lives in the countryside, that cooking is biochemistry! It's way easier to cross the dough and spare a long scientific debate that will not convince the granny in the least! 

This year, I baked with mom and had fun when we got to this point in preparation, but she still respected the tradition!
Method for the nut filling (makes three cozonaci)
While the dough rises, prepare the filling by mixing well the dry ingredients. 

Separately, whisk the egg whites until stiff, then incorporate spoon by spoon into the dry mix until obtaining a thick paste. 
Method for the poppy seeds filling (makes three cozonaci)
Place the ground poppy seeds in a pan and cover them with milk.

Place the pan over medium heat and mix continuously until the poppy seeds absorb the milk. 

Add the sugar, orange zest, cinnamon and rum essence and keep stirring until the ingredients incorporate nicely.

Remove the pan from the heat and let the content cool before use. 
Method for filling and baking cozonaci
Oil the worktop, divide the dough into six equal pieces and let it rest for 10 minutes.

Using your hands, spread each part at a time in a rectangular shape and cover it evenly with 2-3 spoonfuls of the walnut mix, leaving the edges free.

Roll it and leave it on the side.

Repeat the process with a second piece, braid them together and place your first cozonac in a loaf tray coated with parchment.

Because the dough is elastic, you can pull or tuck it to adjust to the tray size. 

Repeat the process with the rest of the dough pieces and nut/poppy seeds filling.

Preheat the oven to a maximum of 40°C/104°F, turn the heating off and place all three loaves on racks. Close the oven door and let the cozonac rise for about 20 minutes.

Remove the trays from the oven.

Beat an egg and use a brush to coat the entire surface, then sprinkle a little bit of sugar evenly.

Place all three trays back in the oven on the same rack so that they are positioned right in the middle, but leave some space between them to allow hot air to reach the trays evenly.  

Heat the oven to 130°C/266°F at first, for about 10-15minutes, then increase the temperature to no more than160°C/320°F (fan oven) and let the cozonaci bake for another 45 minutes until they turn golden brown. 

When ready, remove from trays, place the loaves on a rake and let cozonac cool completely before you slice them. 
Notes
The specified quantities for dough make three cozonaci.
Mom usually doubles the quantities for dough and makes both fillings, nuts and poppy seeds. I cannot say which one is better; to me, they are both heavenly!