What's On Your New Year's Eve Dinner Table?
Festive Menu Ideas For The New Year's Celebration
On New Year's Eve, we all stay up and celebrate the end of a year and are hopeful for the new one. As it has been since times immemorial, the celebration always involves a festive menu, music, dancing and a hefty amount of joy.
This post may contain affiliate links, which means I will receive a commission if you purchase through my links at no extra cost to you. Please read the full disclosure for more information. Thank you!
The New Year's Eve dinner is one of the most important of the entire year. We invest time and effort to make it look and taste perfect so that at midnight we celebrate in style with our loved ones.
Today, people pay more attention to what they eat and how it affects their bodies. From traditional or rustic to the newer lifestyle requirements, a festive dinner is something that everybody can enjoy according to their specific dietary needs.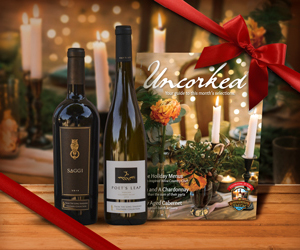 Especially for this occasion, I've summoned a few fellow food bloggers and asked if they could bring various festive menu ideas for New Year's dinner. The result is here, and I hope you will enjoy and adopt some of these ideas for your special celebratory dinner.
For the Traditional Festive Food Lovers
First, let's keep with tradition and introduce you to an old and perfected through repetition Romanian festive menu provided by Cristina's plates'n flavours:
Romanians are ravenous carnivores. They throw monster parties and eat a lot and drink a lot too when they are happy. If any reason is good enough for a party, New Year's is the best of all. And so are the fiestas! Until you'd witness one, you cannot have the exact idea of a Romanian New Year's Eve celebration!
To complete the festive menu, add to your festive table a Boeuf Salad appetizer. Not only it looks royal, but it tastes so, too!
It is also tradition for Romanians to bake another round of Cozonac before New Year's Eve – we always repeat it after Christmas to get more of the festive feeling!
You'll find these recipes and more at theworldisanoyster.com/.
For the Vegan Lifestyle Followers
If you have a vegan lifestyle, it does not mean that you cannot celebrate in style! Tamales are traditional Mexican dinner delights served on Christmas Eve or New Year's Eve. Why not try vegan ones?
Menudo is usually a breakfast but can be interchanged for all three meals of the day. Here is the link to a vegan Menudo for your festive dinner.
For dessert, why not try a simple vegan rice pudding?
These are practical vegan festive menu ideas for New Year, easy to follow and encantadoras on your festive table!
Vegan menu provided by www.conflictedvegan.com/.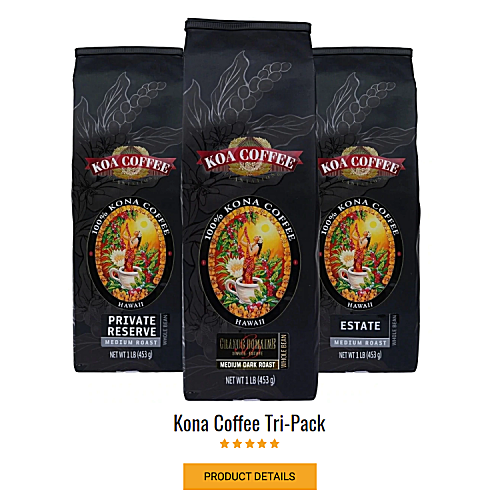 For the Mediterranean Diet Lovers
The Italians always celebrate in style, whatever the reason. A hot-blooded nation does not pick but goes for it foolheartedly! And the Mediterranean diet is one of the healthiest and tastiest you'll ever find, so here is an idea of a festive menu to celebrate New Year's Eve Mediterranean style.
Add a dash of German cheer in the shape of a famous dessert that traditionally brings fortune and prosperity to those who eat it! I am definitely baking one for good luck and a fantastic taste too!
Menu provided by www.momthelunchlady.ca/.
For the Keto Diet Followers
For the lover of a low carb diet and style life, here is a combination of meals that can offer perfect festive menu ideas for New Year's dinner. For starters, these keto pork belly bites dusted with spicy seasoning, tossed in the air fryer to get juicy and crispy, then coated with sweet sugar-free maple syrup are an ultimate crowd-favourite low carb appetizer.
For a hearty and savoury soup, you could try this creamy bacon cauliflower soup, and for dinner, a keto crack chicken – not your average crack chicken; this one boasts extra bacon and cheese, plus a secret ingredient!
To spice it up a notch, go all Italian and prepare a keto Panna Cotta – your festive table will look meraviglioso, and even the fussiest eaters will compliment you for the choice of festive dessert!
Ketogenic festive menu ideas kindly put together by ketofocus.com, wholesomefamilyliving.com and savvyhoney.com.
The Best Of All Worlds
A classic German Raclette, Swiss in origin and with a long history behind it, would be perfect on any festive dinner table at the end of the year. For the cheese lover, the meats lover or the vegetarian, the combinations are endless, and the presentation of this traditional dish makes it ever so stylish.
Marita at mydinner.co.uk/ provides a superb and comprehensive guide to your Raclette.
What other festive menu ideas for New Year would you have?
What is your favourite from this list, and what else would you prepare for the New Year's dinner? Comment below and share your tricks and specials.
Hopefully, this post offers various inspirations for festive menu ideas for New Year's dinner.
More importantly, let's remain optimistic that this year ending soon was a lesson we've learnt and will help us all manage better whatever life will throw at us in the future.
And let's hope the new year will bring a much-needed dose of normality!
Happy New Year!
Menu Ideas For The New Year's Celebration