30 Kid-Friendly Recipes Fun To Make and Eat
Celebrate International Children's Day With Fun and Healthy Foods
Each summer, the first day of June was a massive deal for me throughout my childhood years. International Children's Day was and still is celebrated in Romania with a big bang, live shows, all sorts of activities, gifts and lots of love for the little ones.
This post may contain affiliate links, which means I will receive a commission if you purchase through my links, at no extra cost to you. Please read the full disclosure for more information. Thank you!
I know the world celebrates on different occasions, but to be honest, every day is children's day. We don't need a special moment to remember to appreciate the best we have, do we? And indeed, nobody needs reminding to spoil the little people in our lives!
I continued to celebrate on June 1st as I grew up and perpetuated the tradition in my family, no matter where we lived and when the respective country celebrated. International means international!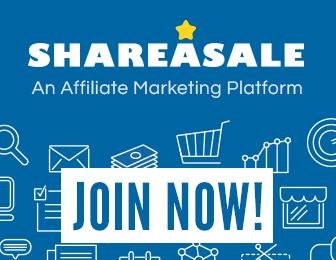 Children continuously remind us of one important truth: everything in this world should be FUN! This is what childhood is for!
There is enough trouble in the world as it is, but the children should never have to acknowledge it! Their only business is to live a happy childhood and grow up free of worries. They will have plenty to worry about as adults!
Here are a few suggestions of kid-friendly recipes, healthy, fun to make and eat that any child likes. You will also find some pretty and creative ideas for the more picky ones. Some might need a little more imagination on our part in learning how to make healthy choices.
At the end of the post, you will find valuable advice on how to best photograph your little ones and dehydrate foods that are fun to eat or use dry.
Children of all ages all over the world have a magnificent International Children's Day! And adults everywhere, MAKE SURE this happens! I will certainly do my part, as always!
Kid-Friendly Recipes For Any Meal-Time
Recipe provided by theworldisanoyster.com
I doubt there is a child in this work who does not like muffins! Although I've heard of one who does not like chocolate! WOW! If anyone knows what that is and how can I get it, please share! I could not extract any tips from the said child's parents. They are like me, too – in perpetual search of an effective treatment for chocolate addiction! Same genes, right?
Recipe provided by www.bakingbeauty.net
Kids don't care about "healthy" but surely care about "fun". There is but one way to persuade them – heavy use of one's imagination!
3. Heart-shaped Banana & Oatmeal Pancakes
Recipe provided by theworldisanoyster.com
If not on rushed school days, perhaps when more time is available, it is worth treating the little ones with a different choice of breakfast rather than sugar-packed cereals. Of course, pancakes are fun, but they can also be kid-friendly and healthy with just a few simple substitutions. Just get the funny face or cartoon faces pancake pan from the cupboard!
4. Three Ingredient Banana Berry Nice Cream
Recipe provided by creativegreenliving.com.
If you haven't heard the buzz about nice cream yet, you are in for a tasty treat! Way healthier than high in fats and sugar ice cream, nice cream is the healthy treat of your dreams.
Recipe provided by bohemianvegankitchen.com
Any kid loves nuggets, and especially dipping them in salsa, and then licking their fingers, and mucking their faces – because it is fun! I'm all for fun, as long as there is room for healthy foods in the diet, too!
6. "Veggie Faces" No-Bake Vegetable Pizzas and Wraps
Ideas provided by twohealthykitchens.com.
We have all heard, at some point in our lives, "don't play with the food!" Is that good advice or bad advice? Hmm…
Recipe provided by pinkfortitude.com.
Now, beet chips are something I would bake for kids to eat and pinch from the bowl when they are not looking! It sounds terrible, I know! But, honestly, would you resist?
Recipe provided by amummytoo.co.uk.
If you are looking for an easy dinner that the kids will actually eat after having fun wrapping it, then this is the recipe for you!
Recipe provided by vegandollhouse.com
Tomato ladybugs are cute snacks for kids and a perfect appetizer for any occasion. I know a fussy eater who refuses to touch tomatoes; perhaps this is the perfect solution to persuade them!
10. Harry Potter Pumpkin Juice
Recipe provided by healthyrecipes101.com.
If you are a fan of Harry Potter, you probably know that pumpkin juice is a popular drink in the books. Rest assured, this drink is magic: it only takes fifteen minutes to make (if you misplaced your witch wand!); it is especially kid-friendly and can be served hot, warm, or cold.
11. Allergen Friendly Vegan Sweet Potato Cookies
Recipe provided by thishealthykitchen.com.
Vegan sweet potato cookies are healthy enough for breakfast and tasty enough for dessert, making a perfect choice for school or workplace safe snacks.
12. Spaghetti Squash Tater Tots
Recipe provided by wholesomefamilyliving.com.
For a fun and healthy side, try these easy to make spaghetti squash tater tots every child loves! Why not get your kids involved in the kitchen and have them help out rolling the tater tots they will eat?
Instructions provided by getyourholidayon.com.
Use your creative zest and transform Mr Potato Head Fruit Tray into a healthy and fun themed treat that kids and adults will love for a birthday party or celebration.
Non-edible accessories here:
14. Healthy Chocolate Rice Bubble Slice
Recipe provided by simplifycreateinspire.com.
Not only does it taste amazing, but it also uses healthy ingredients, so you can feel like a total BOSS when you serve it up for your kids! Or sneak half a tray worth when no one else is looking!
15. Broccoli Nuggets
Recipe provided by joyfilledeats.com.
If you are looking for new ways to get some greens into your kid's diet, this recipe would be perfect. Requiring only five ingredients, broccoli nuggets make a healthy side dish or snack.
Recipe provided by soyummyrecipes.co.uk
This can be a great choice for dinner, fun to make, fun to eat and a great way to introduce the little ones to international cuisines.
Recipe provided by servedfromscratch.com.
If you are looking for a healthy snack for your little ones (and yourself), these carrot cake balls offer just that! Forget about the oven for once!
18. Healthy Chocolate Chip Banana Bread
Recipe provided by cookingwithcarbs.com.
Banana bread is everybody's favourite, no matter the age. There is always room for a slice of healthy goodness!
Recipe provided by flavourstreat.com.
Not even the pickiest eater will resist a cute sandwich, fun to make and even more fun to eat! Needless to say, it teaches the little ones that making healthy food choices is fun too.
Recipe provided by www.mamazilla.co.uk.
These savoury spinach & cheese muffins are delicious, easy to hold by little hands and a great snack for days out or school lunches. Super yummy, super healthy and super kid-friendly!
21. Healthy Homemade Jello Fruit & Veggie Snack
Recipe provided by foodmeanderings.com.
Could something sinful be made out of fruit and vegetables? J-hello! It's so tasty that the kids don't even notice it has spinach in it. And if they do notice, it is so good that they don't seem to care!
22. Homemade Gluten-Free Teddy Grahams
Recipe provided by strengthandsunshine.com.
Teddy Grahams are a kid-friendly snack time favourite, vegan, top eight allergy-free, even sugar-free and whole-grain! A recipe with options for different flavour variations, these adorable little bears will be gobbled up by little hands (and big ones too!)
23. Rocky Road Brownie Batter Dip
Recipe provided by momthelunchlady.ca.
When you run out of ideas of how to entertain fussy eaters, perhaps it is worth trying a fun treat in the shape of a dip. Because kids find comfort in dipping healthy foods in smooth, flavourful dips, don't they?
24. Sandwich Kabobs For Picnics
Recipe provided savingyoudinero.com.
Little ones will eat anything on a stick because it is just more fun that way, according to any kid's perfectly valid rationale. You only need kabob sticks and their favourite fruits. Sandwich kabobs for school lunches? Well, we are always searching for kid-friendly recipes, are we not?
Recipe provided by liltigers.net.
Perfect for any summer BBQ, get together, or party, fruits sparklers will catch everyone's eyes. Besides, it would be a great activity for kids to make their own healthy sparklers!
Recipe provided by asweetalternative.com.
Everybody is happy when healthy meets fun! Why didn't I think about this before? Not only is this a kid-friendly recipe; it sounds perfect for grown-ups, too!
27. Simple Homemade Baby Food Recipes
Collage provided by tasteasyougo.com.
There is that lovely occasion when you introduce babies to solid foods for the first time. Ahh! Here you will find plenty of homemade baby food ideas with instructions for batch freezing.
28. Galaxy Fudge
Recipe provided by sugarspiceneverythingnice.com.
It is called "galaxy fudge" because it looks like the actual solar system has arrived in your kitchen to satisfy all your and your kid's snacking needs. Plus, it is literally out of this world!
Recipe provided by keep-calm-and-eat-ice-cream.com.
Refreshing, with no added sugar and easy to make, watermelon lollies are everybody's summer dream. I'm sure all children agree!
30. Organic, Vegan and GMO Free, Maca Popsicles
Recipe provided by conflictedvegan.com.
You know it's good when it is made with superfoods, organic and GMO-free products. Popsicles are fun and healthy for kids of all ages when made the right way!
4 Tips for Taking Adorable Photos of Your Little One
Ideas provided by essentiallysydney.com
You don't need a fancy camera to capture priceless photos of your little one! Check this out for great advice!
Food Dehydrator Tips: 7 Amazing Foods to Dry
Advice provided by fluxingwell.com.
If you own a food dehydrator or plan on buying one, check these valuable tips on what and how to dehydrate and store foods for future use. Ah, I love alliteration too!
I hope this collection will help in choosing fun and healthy foods for the kids in your lives. Enjoy celebrating and please spread the word! Thank you!
Celebrate International Children's Day With Fun and Healthy Foods