20 Iced Coffee Recipes To Make in Any Season
Iced Coffees for Hot Days
A legend says we have to thank the African goats (not gods!) for giving us coffee since the said animals apparently discovered the goodness of the tiny beans long before humans had made coffee generally accepted and consumed all over the planet.
This post may contain affiliate links, which means I will receive a commission if you purchase through my links, at no extra cost to you. Please read the full disclosure for more information. Thank you!
To think that it only took half a millennia for a tiny bean to become probably the most acknowledged social drink! And in Europe, it almost did not make it at all, since the priests who first tasted it when it arrived in Venice declared it "Satan's bitter invention!"
Thank god a pope had more common sense (and authority!) and approved it; otherwise, I would not enjoy my only addiction five centuries later!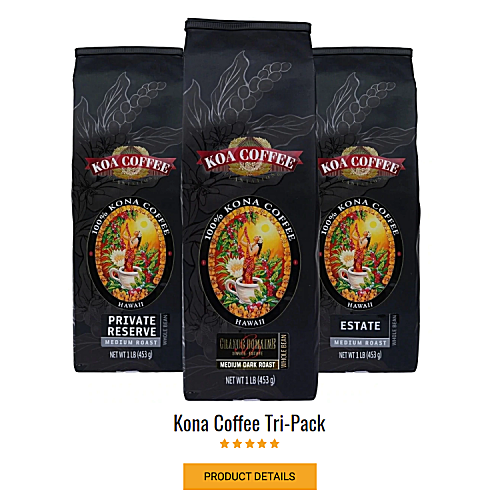 The Italians ended up loving coffee so much that they even provided household names for different varieties. Cappuccino is my favourite, especially with a slice of decadent chocolate cake.
But I also love a proper Turkish coffee brewed on hot sand or a lovely Greek strong coffee with a completely different taste to the Italian espresso, even if it looks similar.
One thing is sure: every morning, I press my coffee machine's start button even before getting on with the breakfast. By the time I finish eating, a steamy, creamy cup of coffee waits for me to enjoy it! But as you'll see here, a little espresso can go many wonderful ways!
There is a lot of talk about coffee's health benefits and risks. For once, I will ignore the bad and focus on the good and the happiness a single cup of coffee can offer to those who drink it.
We all make coffee at home when we don't meet socially to have one. Here are a few delicious ways to enjoy a homemade iced coffee on a hot day or a more decadent coffee cocktail if the occasion is more special.
Recipe provided by theforkedspoon.com
The Affogato is a classic Italian dessert consisting of sweet vanilla ice cream topped or "drowned" with hot espresso coffee. A sweet mid-afternoon treat, or after-dinner pick-me-up, this espresso ice cream is just what you need to survive the hot summer months – thank you, Italy!
2. Pumpkin Spice Cold Brew Coffee
Recipe provided by theurbenlife.com
Enjoy this iced pumpkin spice cold brew coffee in the comfort of your own home every fall, even if the heat of the summer has appeased. Easy to make, using real pumpkin!
3. Pomegranate Grenadine Iced Mocha Latte
Recipe provided by slumberandscones.com
An iced mocha latte is one of the best treats during the summer. In this version, the addition of homemade pomegranate grenadine makes this even more decadent and enjoyable.
Recipe provided by atasteofmadness.com
Easy Mint Mojito Coffee recipe is a Philz copycat drink – the best and most refreshing way to start the day.
Recipe provided by fittyfoodlicious.com
Everyone needs a go-to drink. One that can send all the stresses of life away and make a person feel at home. Made with coconut sugar, dark roast coffee, honey-infused lavender syrup, and a touch of cream, this will be one drink you'll come back to all summer long!
Recipe provided by windingcreekranch.org
This is a simple recipe for delicious iced coffee at home that tastes just as good, if not better, than at the coffee house. With only a handful of ingredients, you can be sipping on a delicious iced coffee in just a few minutes.
7. Shaken Brown Sugar Oatmilk Espresso
Recipe provided by sugarandsoul.co
This Shaken Brown Sugar Oatmilk Espresso is a Starbucks Copycat recipe made with brown sugar syrup, espresso, oat milk, and cinnamon. It's easy, delicious, and perhaps even better than the original!
8. Boozy Bittersweet Iced Mocha Latte
Recipe provided by theurbenlife.com
This homemade boozy bittersweet iced mocha latte cocktail recipe is indulgent and delicious. The recipe yields two cups of spiked coffee, making it the ultimate adult beverage.
9. Simple Iced White Chocolate Mocha Recipe (Starbucks Copycat)
Recipe provided by sugarspiceneverythingnice.com
You will love how easy it is to make a chocolate Mocha for yourself! It needs barely few ingredients and about less than ten minutes of your time. Next time you think of stepping out of the comfort of your home to get an iced white mocha for yourself, think again!
10. French Vanilla Dalgona Iced Coffee
Recipe provided by ottawamommyclub.ca
Dalgona coffee (Korean Coffee) is all the rage on TikTok, Youtube, Instagram, and Facebook social media pages. It's also called Frappe Coffee in Greece and Beaten Coffee in India. This new craze started with a South Korean actor named Jung Il-woo. Check this recipe for the rest of the story!
11. Gluten-Free Cookies & Cream Frappuccino
Recipe provided by strengthandsunshine.com
Move over, Starbucks! This Cookies & Cream Frappuccino is gluten-free, soy-free, and vegan – a homemade recipe has all the sweet deliciousness without the cost and is made right in your blender with minimal fuss!
12. Cinnamon Dolce Iced Latte (Starbucks Copycat)
Recipe provided by snacksandsips.com
A cinnamon dolce iced latte is an iced coffee drink made using cinnamon dolce syrup, cooled coffee, milk/cream, and ice. The difference between a frappuccino and iced coffee is that a frappuccino is blended and has a base made from vanilla ice cream or something similar. Iced coffee is simply coffee served over ice.
13. Cold Brewed Iced Mocha Latte
Recipe provided by natalieshealth.com
This iced Mocha Latte is a perfect morning drink – smooth, bold, and chocolatey: deliciously refreshing with a coffee boost. Cold-brewed coffee, creamy almond milk, and velvety cacao with a hint of superfood maca powder make the ultimate indulgence in this iced coffee drink.
14. Salted Caramel Vanilla Iced Latte
Recipe provided by thesuburbansoapbox.com
Turn down the heat this summer with salted caramel vanilla iced Latte – a simple frosty beverage that gives you a little pep in your step no matter how hot it is outside. And it is ready faster than a trip to your local coffee house.
15. Easy Homemade Caramel Frappe
Recipe provided by thriftyfrugalmom.com
Learn how to make a caramel frappe with this delicious, easy recipe. Not only will this homemade frappe save you money, but it's also a great way to use up leftover coffee!
16. Grapefruit Cold Brew Coffee
Recipe provided by fittyfoodlicious.com
Grapefruit cold brew is the perfect way to ring in the summer months. With two shots of espresso, freshly squeezed grapefruit juice, and a little honey, this is one drink you'll come back to again and again! With the days being so hot, this delectable, refreshing pomelo grapefruit drink will help you slide into summer effortlessly.
Recipe provided by thishealthykitchen.com
This is a healthy iced chocolate that is low in sugar, naturally sweetened, and incredibly delicious – a no-guilt vegan iced coffee that can be yours in under five minutes!
18. Café con Leche Martini: Espresso Vodka Cocktail
Recipe provided by senseandedibility.com
Café con Leche (coffee with milk) is a way of life in many Hispanic cultures. There's a whole mood associated with it. You can't go to someone's house and not have them ask you, "¿Quieres café?"
19. Vietnamese Iced Coffee (Cafe Sua Da)
Recipe provided by delightfulplate.com
Vietnamese Iced Coffee is a cold coffee drink made from brewing Vietnamese medium-ground dark roast coffee. When sweetened condensed milk is added, it is called ca phe sua da (or cafe sua da). The version without milk is called ca phe den da.
Recipe provided by createyum.com
If you like a Caramel Macchiato from any coffee chain, then this is a delicious drink you can have any time by following these simple directions to make it for yourself.
Surely there are many more ways to enjoy an iced coffee in summer's heat. Please comment below with your favourite recipe; I would love to know what people prefer.
Iced Coffees for Hot Days