Valentine's Day. Why and How Do We Celebrate It?
We do this every February 14th, but have you ever wondered what is Valentine's Day, why and how do we celebrate it?
A bit of research shows that the world celebrates Valentine's Day – the winter holiday of love – as a religious reminder of St Valentine, a Roman priest who married couples against Emperor Claudius' order.
Claudius was involved in endless wars with the enemies of the largest ancient empire and needed soldiers. In his vision, a soldier who had a wife and family was unreliable. So he declared marriage illegal.
Valentine, a young priest in Umbria (Umbri, in Roman times), cared more about young love than he cared about an emperor's orders and kept marrying couples secretly. In the end, he was discovered, incarcerated and later decapitated.
While in prison, Valentine fell in love with the guard's daughter, whom he cured of blindness. Before Valentine was executed, the young priest sent his lover a note with the message "Tua Valentini". Perhaps this is why we are still sending cards that spread the message of love two thousand years later: "Be my Valentine!"
Because Valentine was executed on the 14th of February, this remained the day we celebrate him as a saint and February as the month of love. Not that the rest of the year should be loveless!
If you think about it, love has the power to heal and move mountains, as we say. There must be a reason for saying it!
How Do We Celebrate It?
Now that we know what is Valentine's Day why and how do we celebrate it, let's look at ways to do just that.
We should celebrate in any way possible, that shows our feelings towards those we love! And what better way to express emotions than through the food we make for our loved ones?
With the help of a few wonderful fellow food bloggers, I have put together various ideas to inspire your cooking and baking for this special occasion and any other time.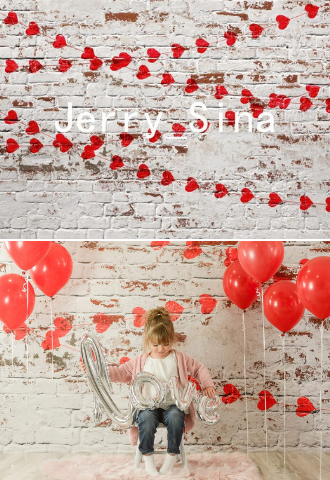 We are going through exceptional hardship, but love shall always remain our guiding light!
May we always have love in our lives!
Valentine's Day Breakfasts
Healthy oatmeal pancakes are an excellent substitute for getting out of your porridge routine, even more, when the occasion is special. So why not spoil your sweetheart on a Valentine's Day morning with some heart-shaped pancakes and a steamy cappuccino?

Strawberry Shortcake Waffles with Nutella
On Valentine's Day, every meal should be different, starting with breakfast. This is why I created a recipe for these Strawberry Shortcake Waffles, the most scrumptious waffles you've ever tasted! And they're not just for breakfast, but are perfect for dessert too!
Valentine's Day Snack
Ultimate Chocolate-Dipped Strawberries
Nothing screams Valentine's more than indulgent, rich chocolate-dipped strawberries! Easy to make, delectable, and some say highly aphrodisiac, your favourite fruit dipped in voluptuous chocolate is the ultimate Valentine's treat to enjoy with a glass of bubbly!

A cheeseball is perfect for a rich snack. The best thing about it is that any topping goes! This Raisin and Pecan Cheeseball is ideal for any special occasion, Valentine's being just one of them, but a movie night works too.
Valentine's Day Sides
Date Night Bread Recipes to Make With Your Sweetie
Valentine's Day is a great time to learn something new with those you love. How about trying one of these four date night bread recipes to make with your sweetie? These are fun and easy recipes, so you can choose one that's right for you and that special someone, sweetie, friend, kids, or just by yourself to learn something new!
Valentine's Day Dinners
Release the well-known aphrodisiac power of seashells in this easy to make Spaghetti With Clams recipe that will make your dinner special! Date night, a memorable Valentine's Day meal or even a regular easy dinner would become notable when you add the magic touch of Italian cuisine!
Vodka Sauce for Valentine's Day
When almost the entire family in La Casa de Chaos celebrates their birthday in the first couple of weeks in February, it is easy to ignore Valentine's Day. We usually skip it. But not this year!
Time for another salmon recipe. In our house, we default to lemon as the typical accompaniment for our salmon. But I was in a "mood," wanting to play outside the lines. So, my mind lighted on . . . pineapple? With salmon?
If you're looking for an elegant dining experience from the comfort of your home, look no further than Date Night Cheese Fondue. Making fondue is an unforgettable dining experience that should be shared with loved ones and feels elaborate. Serve it up for your next special occasion, holiday, or when you're looking to jazz up your routine.
Valentine's Day Desserts
Pear and Almond Chocolate Cake
This Italian delight is guaranteed to make any love declaration an impressive visual and extraordinarily tasting success! Not to mention the aphrodisiac effect of chocolate that activates all the right chemicals in our brains to get us in the mood for love!
Boozy Chocolate-Dipped Strawberry Cake
The easiest way to transform a classic chocolate cake into a perfectly indulgent delight is by topping it with chocolate-dipped strawberries. Add a dash of alcohol to the chocolate and the explosion of tastes will surely impress anyone you present with this Valentine's special!
Easy Valentine's Day Ruffle Heart Cookies – Only 1 Tip Size!
You really can't go wrong with sugar cookies on Valentine's Day! In this tutorial, I will be showing you how to decorate these Valentine's Day ruffle heart cookies to share with your loved ones. The sugar cookies are quick and easy to make but look fancy and adorable.
A classic Italian dessert can go a long way, especially on a romantic occasion and especially when you add a drop (or more!) of alcohol to the mascarpone cream. See for yourself!
Strawberry Cheesecake Truffles
These truffles make the perfect dessert for Valentine's Day! They have a romantic combination of chocolate and strawberry, and the cheesecake flavour takes it to another level. Your significant other won't be disappointed with a treat like this!
Molten Lava Cakes are a rich and decadent dessert, a chocolate lover's dream: individual chocolate cakes with oozing molten centres. These cakes are the perfect date night in, anniversary, special occasion, or Valentine's dessert!
This Chocolate Mousse Cake recipe takes some time to put together, but the steps are simple, and the payoff is enormous! With a base layer of chocolate cake, a layer of chocolate mousse, a layer of white chocolate mousse, then covered in chocolate ganache and mini chocolate chips, this is a chocolate lovers dream!
Meringue Hearts With Raspberry Sauce
The tartness of the raspberry sauce is the perfect complement to the sweet meringue shell. And the scoop of sherbet takes it right over the top. For this Valentine's Day version, I was inspired by a recipe I found at Taste of Home to use raspberry sauce.
Flourless Chocolate Cakes With Toasted Marshmallow
These decadent cakes are naturally gluten-free and absolutely gorgeous! The perfect dessert for a date night, birthday or Valentine's Day. They are rich, tender and creamy. Some of the feedback I received was: sensual, sinful, and I think the words' food p.rn' were also thrown in there!
Sweet and Soft Vegan Red Velvet Mini Cupcakes
If you are looking for a sweet treat this coming Valentine's, why not try these vegan red velvet mini cupcakes? Red symbolizes love, happiness and prosperity, and it's nice to share these wholesome sweet mini cupcakes with your loved ones, friends and colleagues.
As the day progresses, maybe it is not a bad idea to move onto the boozy side of treats! Red Wine Poached Pears is an easy, two-person dessert that combines red wine, honey and walnuts baked with luscious pears.
Valentine's Day Cocktails
Would it not be nice to have some cocktails on your table on a special evening? Something that goes perfectly well with any of these astonishing recipes? Here are a few ideas to inspire you and help create a magical evening!
This title link will take you to the Drinks section on Marta Riveras's website. Although her beautiful Café con Leche Martini stood up for me (we both seem to share a coffee addiction!), she created so many other incredible cocktails that it would be a shame to mention just one! There are plenty of cocktail recipes on this site to inspire you to create unforgettable, magical moments on a special night!
Pomegranate Mint Prosecco Cocktail
Pomegranate Mint Prosecco Cocktail is made with prosecco, simple mint syrup, and pomegranate juice. It's refreshing and makes a perfect holiday or anytime cocktail. This drink can easily be made alcohol-free. Just replace the prosecco with sparkling water, and you have a tasty mocktail!
Strawberry Elderflower Liqueur Cocktail
This Strawberry Elderflower Liqueur Cocktail is perfect for Valentine's Day with its bright and vibrant colour and beautiful combination of flavours. Gin, elderflower liqueur, strawberries, and lime come together for the perfect drink for your sweetheart.
Limoncello, Arancello Rosso, and Pompelmocello
These are three drinks that will take your heart & taste buds on a trip to romantic Italy! If you've never tried Limoncello, I must insist that you do so as soon as possible. It is a heavenly blend of sweet-tart deliciousness, with a bright yellow translucent appearance and a thick, almost syrupy texture as a result of being kept in the freezer at all times.
Extra Special: Valentine's Day General Activities
As I mentioned earlier, love might go through the stomach, but definitely does not end there! For more inspiration to fill the entire month of February and especially Valentine's Day with lovely and diverse activities, have a look at this beautiful Valentine's Day Round-up article by Sarah Cox.
Let's Not Forget Galentine's Day!
In recent times, we have started to celebrate the special lady friends in our lives the day before Valentine's, on February 13th. In a month filled with love, there is not enough celebration to show everyone we love how grateful we are that they are part of our lives!
What better way to do that than adding a lovely present to your excellent cooking? One of my favourite posts is Mimmie's Galentine Gift Ideas, a wonderful collection of presents I would love to receive and offer, too! Please have a look at her beautiful website for more Valentine's gift ideas to inspire your perfect day!
It must be clearer now how it is important to know what is Valentine's Day and why and how we celebrate it. Happy Valentine's Day, everyone! Have a lot of love in your life!
Valentine's Day. Why and How Do We Celebrate It?